Fish Lake Ontario
Fishing in upstate New York's Lake Ontario onboard Deer valley's 27 foot SPORTS CRAFT HARDTOP, equipped with all the latest tackle and fish finding electronics insures you a trophy of a life time...
LAKE CHARTERS RUN FROM MAY THRU SEPTEMBER AND ARE $ 350.00 FOR A SIX HOUR CHARTER FOR A PARTY OF FOUR (full six hours fishing) ALSO INCLUDED IS A FREE NIGHT LODGING
---
---
Fun for the entire family...As we see by the smiles
DEER VALLEY GUIDE AND CHARTER SERVICE
FISHING THE TROPHY WATERS OF LAKE ONTARIO AND ITS COUNTLESS RIVERS AND STREAMS FOR TROPHY SALMON, STEELHEAD, AND BROWN TROUT
A trophy guide and charter service built for fishermen by fishermen. If you have ever dreamed of doing battle with a 30 pound king salmon, a 15 pound steelhead, or a 15 pound brown trout you owe it to yourself to at least check us out. These great fish are not incidental but every day catches here with Deer Valley.
DEER VALLEY GUIDE AND CHARTER SERVICE
George Bahrakis
P.O. Box 337
Altmar, NY. 13302
1-315-298-3800
DEC. - MAY 1-315-415-3801
E-Mail DEERVALLEY27@TWCNY.RR.COM
FULL TIME N.Y.S. LICENSED GUIDE AND U.S.C.G. CHARTER CAPTAIN
CLICK ON THE E-BAY LOGO TO GO DIRECTLY TO MY E-BAY SELLING PAGE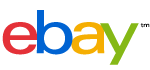 CLICK THE ABOVE LINK TO GO TO MY E-BAY SELLING PAGE, EVERY WEEK I PUT ON HUNDREDS OF DIFFERENT HUNTING, FISHING, OUTDOOR ITEMS, TOOLS, ANTIQUES, COLLECTIBLES, NEW OLD AND ANTIQUE BOOKS, OLD MAGAZINES, ACTUALLY YOU'LL NEVER KNOW WHAT YOU'LL FIND THERE BUT YOU CAN BE SURE IT WILL BE A DEAL
The Salmon River And other tributaries
ALSO AVAILABLE and very popular) is fully guided river and stream fishing at it's best for salmon, steelhead, and brown trout BOASTING a 95% success rate for catching and LANDING trophy fish...
RIVER AND STREAM TRIPS ARE $175.00 PER PERSON WHICH
INCLUDES
2 NIGHTS FREE LODGING
2 DAYS GUIDED FISHING
ALL TACKLE INCLUDED